Advertising umbrellas
are an excellent way to promote your brand or business while also providing practical value to your customers. Not only do they protect people from rain or harmful UV rays, but they also serve as walking billboards for your company. With customizable designs and high-quality materials, advertising umbrellas can be a valuable investment for any business looking to increase their visibility and provide a useful product to customers.
One of the primary benefits of advertising umbrellas is their ability to increase brand awareness. When people use your umbrella, they become walking advertisements for your business. As they walk around with your logo displayed prominently on their umbrella, they help to increase your visibility and brand recognition.
Additionally, advertising umbrellas are a practical item that people can use in a variety of situations. Whether they're walking to work, running errands, or attending outdoor events, people need protection from the elements. By providing an umbrella with your branding on it, you're offering a useful item that people will appreciate and use often.
Advertising umbrellas can also be used as a promotional tool for events, trade shows, or conferences. By handing out branded umbrellas at these events, you're creating a lasting impression on potential customers or clients. They'll appreciate the useful item and will remember your brand every time they use it.
Another advantage of advertising umbrellas is their versatility. With a wide range of styles, colors, and materials available, you can choose the perfect umbrella to fit your brand's aesthetic. Whether you prefer a classic style or a more modern design, there's an advertising umbrella out there that will suit your needs.
In conclusion, advertising umbrellas are an excellent way to promote your business while also providing a useful item to customers. By investing in high-quality umbrellas with customizable designs, you can increase your brand's visibility and create a lasting impression on potential customers. With their practical value and versatility, advertising umbrellas are a valuable investment for any business looking to stay dry in style.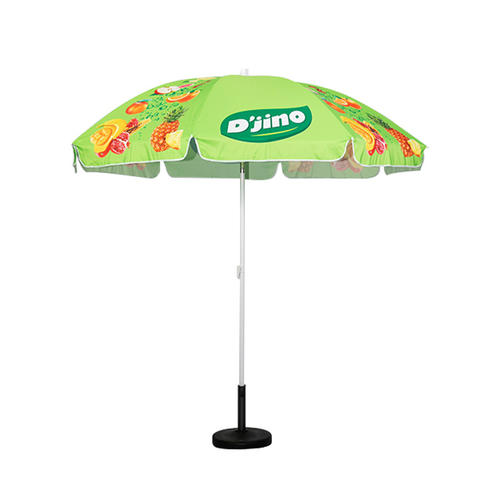 Material:Polyester
Brand Name:HENGYANG
Room Space:Office, Outdoor
Panel Material:Color Coating
Place of Origin:Zhejiang, China
Occasion:Giveaways, Business Gifts, Party
Factory Audit:BSCI,ISO9001,ISO14001,SA8000,BV
Factory Area:33,381 square meters
What We Offer
Customized service: product content, size, accessories.
Complete design solutions: design patterns, optimal placement and size of products.
For the price: original purchase, good quality and low price.
Positioning of the preliminary design.
Suggestions for your needs.