Windproof folding gazebos
have become increasingly popular in recent years due to their versatility and durability. These types of gazebos are specifically designed to withstand windy conditions, making them an ideal choice for outdoor events and gatherings.
Durability:
One of the main benefits of windproof folding gazebos is their durability. They're constructed with high-quality materials that are designed to withstand harsh weather conditions, including strong winds and heavy rain. Most windproof gazebos are made from waterproof and UV-resistant materials, ensuring that they're able to withstand the elements for years to come. Additionally, the frames of these gazebos are typically made from strong and lightweight materials such as aluminum or steel, ensuring that they're sturdy and reliable.
Versatility:
Windproof folding gazebos are incredibly versatile, making them a great choice for a variety of outdoor events and activities. They're perfect for outdoor weddings, parties, picnics, and other events that require a sheltered space. They're also great for camping, beach trips, and other outdoor activities that require protection from the sun, wind, or rain. Additionally, many windproof gazebos are designed to be easily transportable, making them a great option for people who like to take their outdoor activities on the go.
Additional Features:
Many windproof folding gazebos come with additional features that make them even more versatile and convenient. Some models include removable side panels, allowing for greater flexibility and customization. Others come with built-in lighting or heating systems, making them an ideal choice for evening events or cooler weather. Additionally, some models include adjustable height options, allowing for even greater customization and versatility.
Overall, windproof folding gazebos are an excellent choice for anyone who needs a durable and versatile outdoor shelter. Whether you're hosting a party, going camping, or just need a sheltered space for outdoor activities, a windproof gazebo is a great option. With their high-quality construction, versatility, and additional features, windproof folding gazebos are a smart investment for anyone who enjoys spending time outdoors.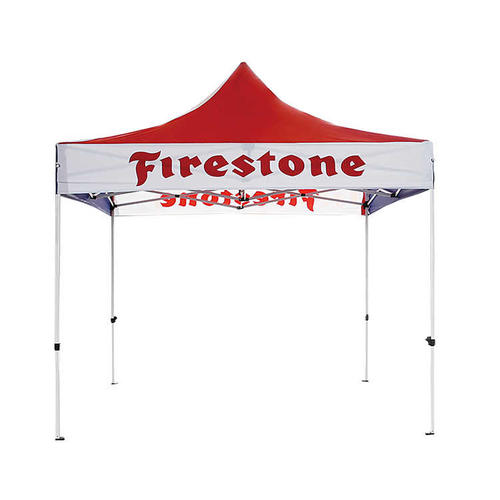 This foldable 3x3m gazebo can be easily assembled in minutes by simply opening out and extending the legs. The gazebo can be folded away into the carry bag with a handle to make carrying and transporting simple. This gazebo tent would be ideal for summer gatherings, BBQs and parties and is suitable for most size gardens.