Personalized umbrellas make a great gift for kids of all ages. They are not only practical, but also provide a unique way to express your love and appreciation for the child. With a range of customization options available, from colors to designs, there is an umbrella out there that is perfect for any child.
One of the most obvious benefits of a personalized umbrella is that it helps the child easily identify their own belongings. In a sea of generic umbrellas, having one that is distinctly theirs can help them feel special and stand out from the crowd. This is especially helpful for school-aged children, as it helps to prevent mix-ups and loss of their belongings.
Additionally, personalized umbrellas are a great way to foster a child's creativity and imagination. Customization options can range from a child's favorite colors to their favorite cartoon characters or even their own artwork. This allows them to express themselves and take pride in their unique creation.
Moreover, personalized umbrellas are a practical gift that can be used year-round. In addition to providing shelter from the rain, umbrellas can also be used as a shade on sunny days. With a personalized design, the umbrella can be used for any occasion, from a family trip to the beach to a walk in the park.
When looking for the perfect personalized umbrella for a child, it's important to consider the quality of the umbrella. Look for an umbrella that is durable, lightweight, and easy to use. Additionally, make sure to choose a design that is age-appropriate and will appeal to the child's interests.
In conclusion, personalized umbrellas make an excellent gift for kids. They are practical, unique, and can provide a sense of ownership and creativity for the child. With a range of customization options available, finding the perfect umbrella for a child is easier than ever before.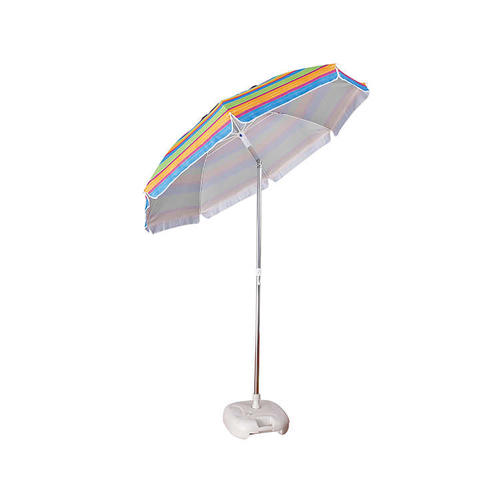 Zhejiang Hengyang Umbrella Co., Ltd. is a collection of outdoor leisure products design, development, production and sales as one of the company.
We located in Shangyu District, Shaoxing City, close to Xiaoshan Airport, the transportation is convenient.
Hengyang Umbrella operating in ISO 9001 Quality Management System, ISO14001 Environmental Management System.
Our HYB1819 200cm Beach Umbrella with Aluminum Poles and 5.0mm Fiberglass Ribs and Heat Transfer Printing Fabric and UV Coating have BSCI, SEDEX, Walmart and BV, TUV, SGS Certification.
Our company was founded in 1999, now we have more than 35000 square meter workshop and more than 350 staff include 50 technicist.
Our main products have beach umbrella, garden umbrella, golf umbrella, children's umbrella, camping tent, leisure tent, gazebo etc. We have a worldwide sales network, Europe, Middle East, America, Asia, Africa, and Australia.